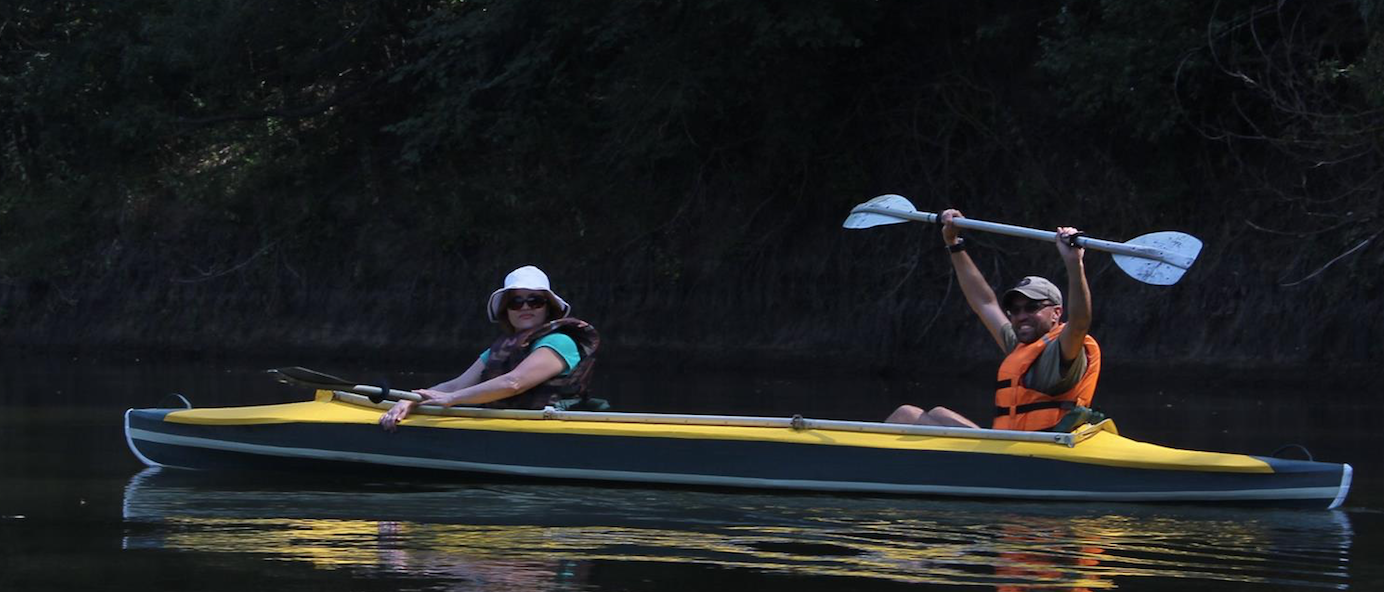 We use top and best touristic kayaks from soviet with 2 and 3 seats.
Taimen 2. Two seats kayak is composed of aluminium base and is wrapped in special PVC tent. The maximum load in the kayak could be up to 250 kg. Kayak has 85 cm width and 5 meters long. This is best kayak when you go for multiple days tour and take with you the tent, sleeping bag, food and many other necessary things. Kids up to 13 years old are offered a free seat in the middle section if both parents are kayaking. The minimum age for kids travelling with us can't be under 6 years old. Weight of kayak: 24 kg.

Taimen 3. Three seats kayak has just another section, which makes the kayak fit for 3 travellers. Width: 95 cm, and length: 5.7 meters. This type of kayak is naturally faster then 2 seats one, but has a bit less space inside for multiple days tours. Weight of kayak: 28.5 kg.